Products
SmartFAB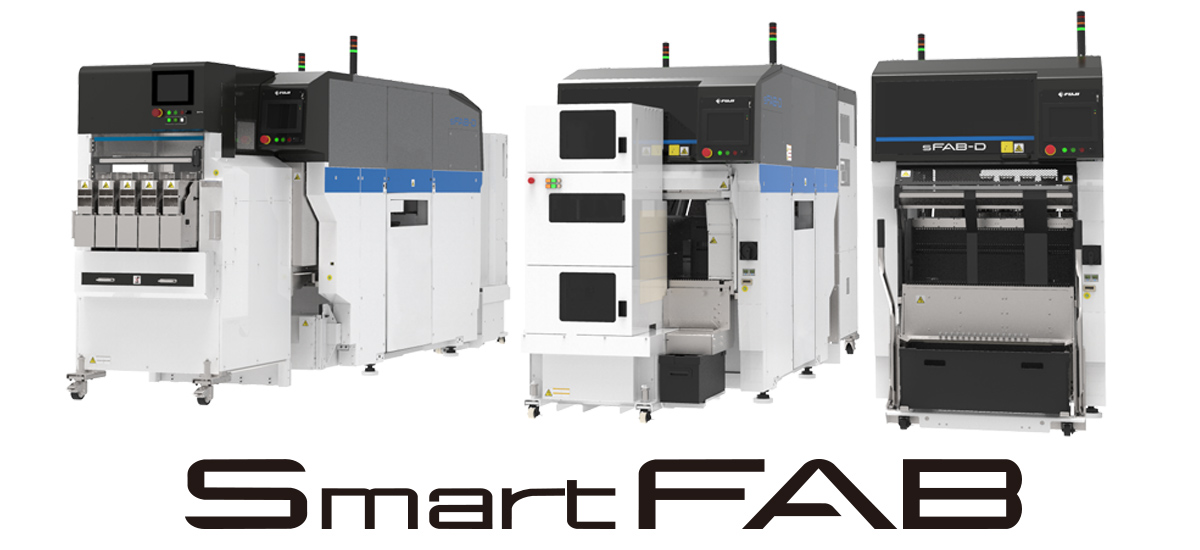 'Flexibly serving customer needs that was born from our modular concept.
Multi-purpose Automated Fabrication Machine
Features
Automates traditionally manual processes and dedicated machine processes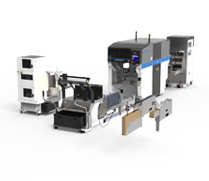 It is becoming difficult to support flexible production for products with shorter product lifespans and increased product variety. In addition, manual insertion may result in variances in production amount and quality.
sFAB-D was designed based on the modular concept for combining units to match production. The sFAB-D supports production with various parts from leaded parts to large odd-form parts.
Supports leaded parts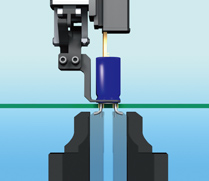 To ensure reliable insertion of leaded parts, the sFAB-D features lead chucks that firmly grab the lead section of parts and form leads. It also supports a cut and clinch unit that bends leads to prevent parts from falling out after insertion for stable insertion. It also can insert parts with L-bent leads.
Supports loose part supply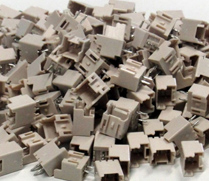 The bin picking unit (BPU) makes it possible to supply parts that are not arranged in tape or trays, for automatic insertion of loose parts.
Insertion of parts into 3 dimensional panels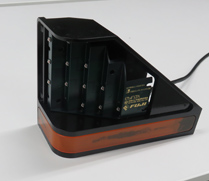 Provides highly accurate 3D-MID placement on curved surfaces, multiple surface bodies, and 3 dimensional panels