Products
Smart Nozzle Cleaner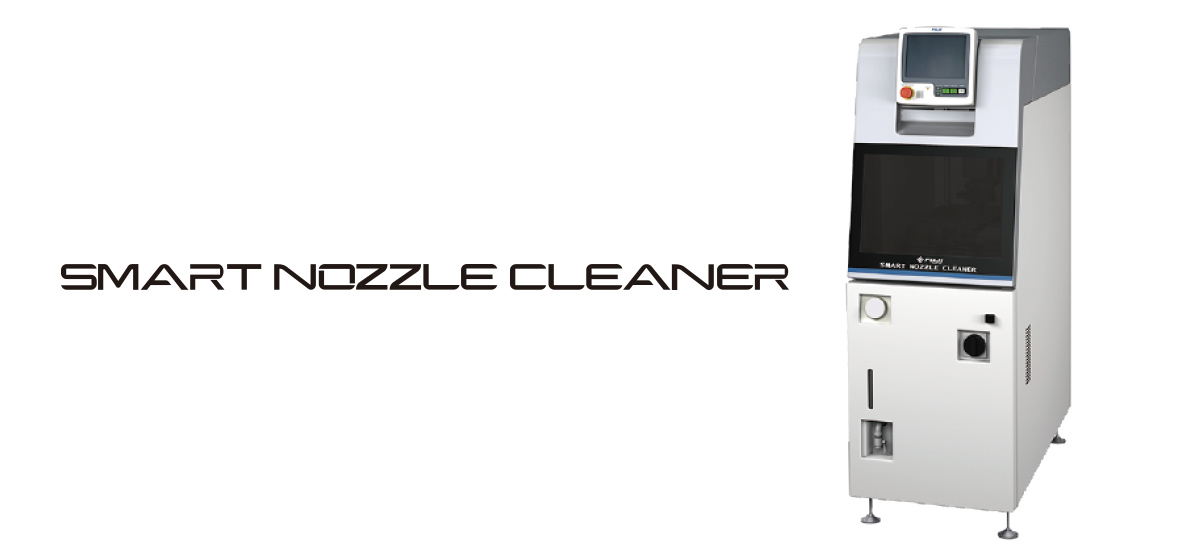 Automates nozzle cleaning, inspection, and setting
Periodic maintenance for nozzles, which could directly affect placement quality, is vital.
Smart Nozzle Cleaner does not just clean nozzles, it also performs inspection for items that are difficult to inspect using visual checks by operators. The maintenance history and inspection results are automatically registered to the system.
Frees operators from nozzle maintenance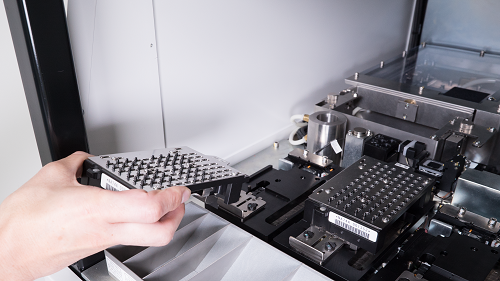 Nozzle stations can be set directly after being removed from mounters. The Smart Nozzle Cleaner removes nozzles from stations, and cleans and inspects the nozzles automatically just by pushing the start button.
Accurate inspection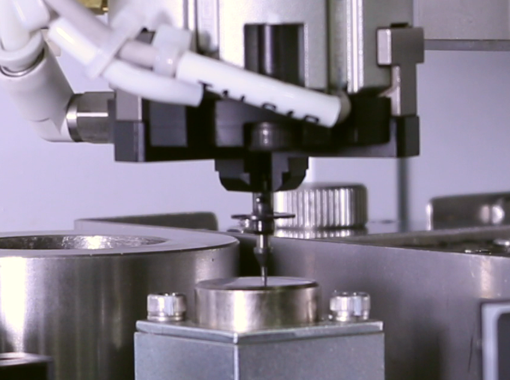 The Smart Nozzle Cleaner checks the conditions of all nozzles and rejects nozzles that do not pass inspection into reject boxes based on the reason for rejection.

Inspection items
Reads 2D codes
Checks air flow
Checks nozzle sliding movement
Checks for nozzle tip damage
Reduces operator work time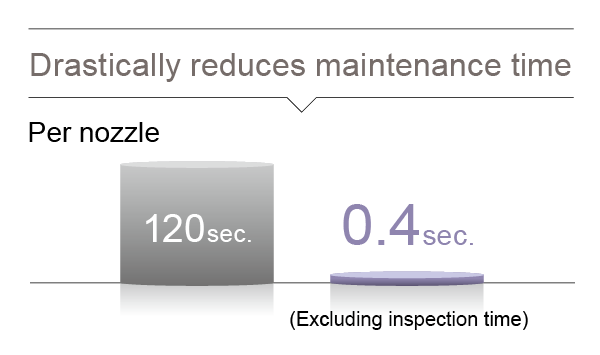 Through automation, operator work time can significantly be reduced from 120 to 0.4 seconds per nozzle (excluding inspection time). In a market that often does not have enough staff, this unit greatly contributes to labor saving.
More than 1,000 nozzles can be stored in one unit
Since the Smart Nozzle Cleaner has a large storage capacity, it can be used as a nozzle stocker. Select the right type of operation for your production from the various available operation modes.
Operation modes
|   | Item | Actions |
| --- | --- | --- |
| 1 | Normal operation | Sets nozzles in a nozzle station after cleaning and inspecting the nozzles. |
| 2 | Exchange operation | Exchanges the nozzles in the nozzle station that is set in the Smart Nozzle Cleaner with nozzles in the stocker which have been cleaned and inspected. |
| 3 | Stocker operation | Performs cleaning and inspection for uncleaned nozzles in the stocker. |
| 4 | Inspection operation | Performs inspection on nozzles in a nozzle station set in the Smart Nozzle Cleaner. |
| 5 | Manual operation | Sets the specified types and quantity of nozzles in a nozzle station, or discharges the nozzles onto a tray without setting them in a nozzle station. |