Products
SW-V1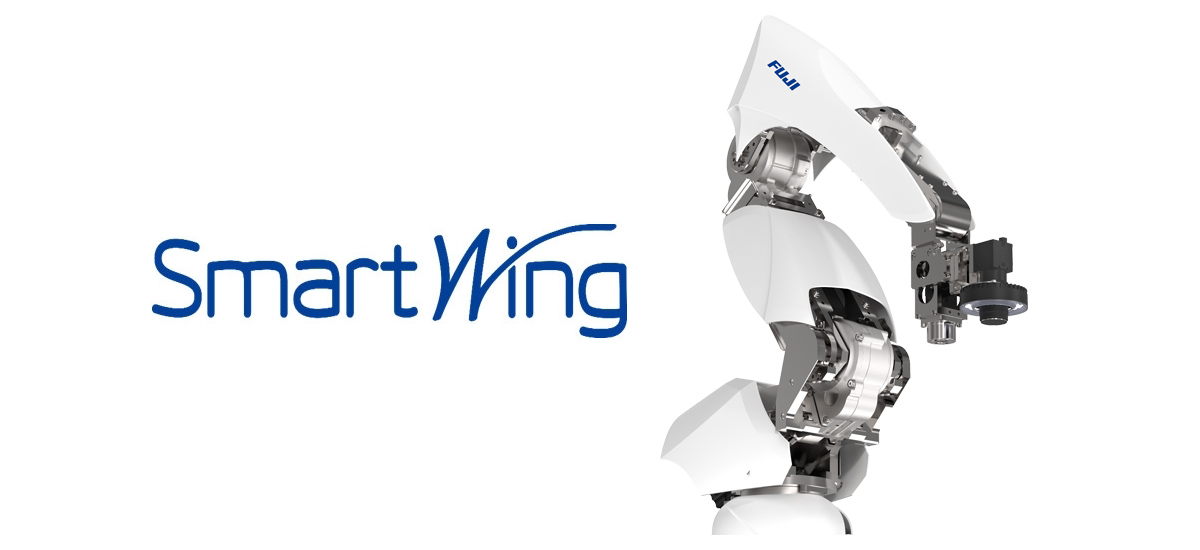 Compact multijoint robot - SW-V1
This multijoint robot is easy to set up, without the need for teaching in order to input task details.
It has a slim arm structure and can support tasks that require fine movements.
Features
Easy to set up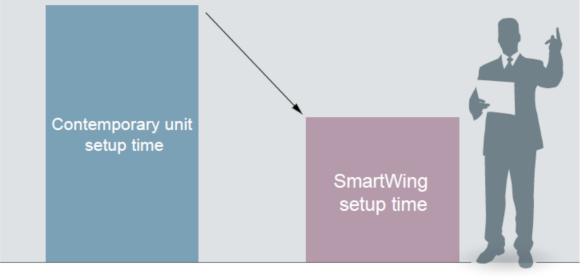 By using coordinate correction technology and vision data, teaching with physical guidance which is necessary for conventional robots is no longer necessary. The time required for startup is greatly reduced.
Robot Cell concept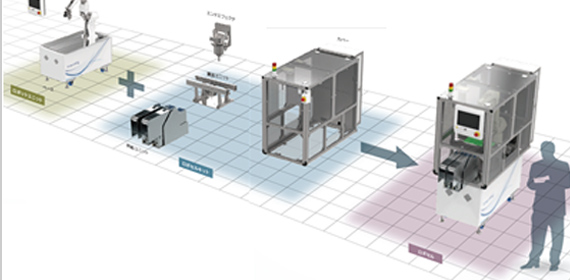 Standard peripheral units are provided as options. The cost required for designing and manufacturing is also reduced. This contributes to a reduction in the total cost.
Can produce immediately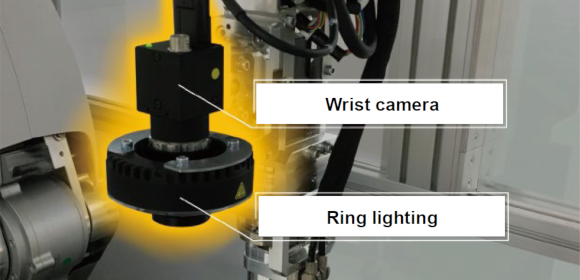 A camera system is equipped with SmartWing as standard. Settings required to use the camera such as for calibration are specified before shipping. Therefore, specifying settings for the camera which was troublesome work is not necessary and the robot can be used immediately after installation.
Anyone can use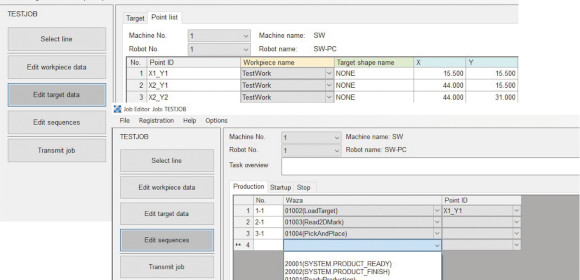 Vision processing data and robot operation can be created easily without requiring specialized knowledge and experience.
Various training programs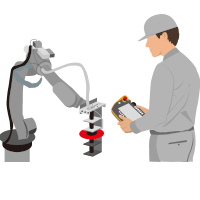 There are special training programs for SmartWing in addition to industrial robots available at the Fuji Headquarters factory.