Products
ANW series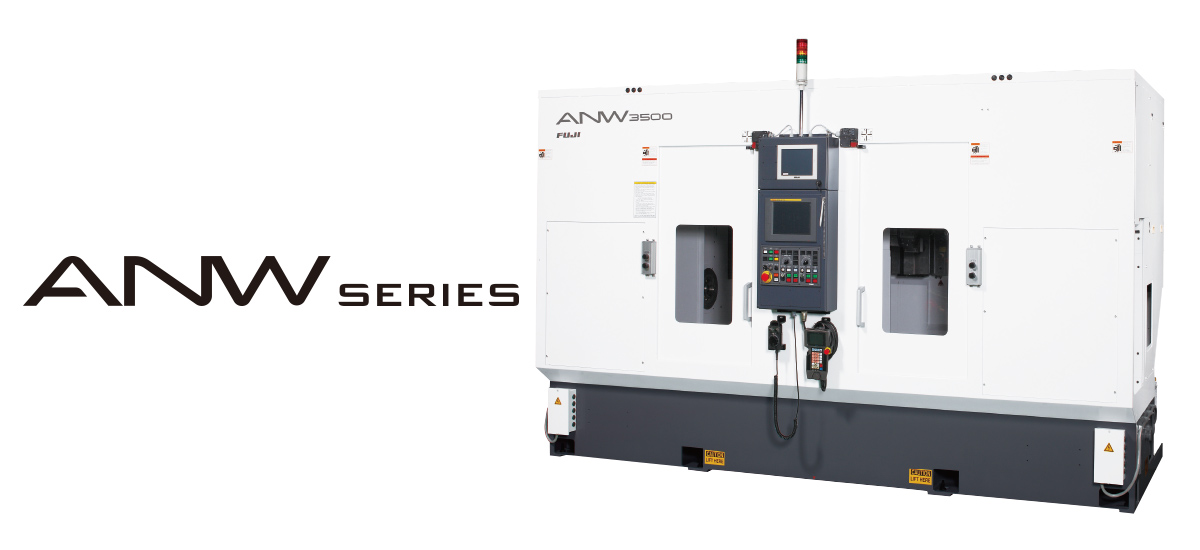 Opposed twin spindle lathe ANW series
Opposed twin spindle lathe equipped with a high-powered spindle motor and a swing arm robot. Since it has opposed spindles and high mechanical rigidity , interrupted rough cutting on one spindle does not affect finishcutting on the another opposite spindle.
Features
Shaft work is supported with the built-in type tailstock (option)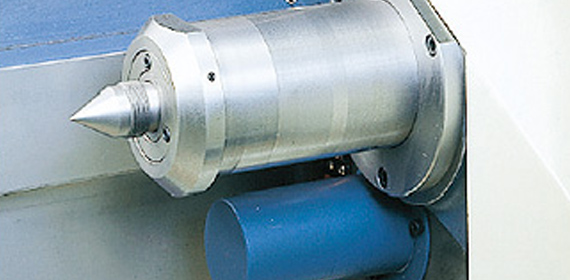 ANW35/ANW41 can be optionally equipped with a tailstock for 130 mm strokes and can machine a shaft work piece up to 250/270 mm length.
Swing arm robot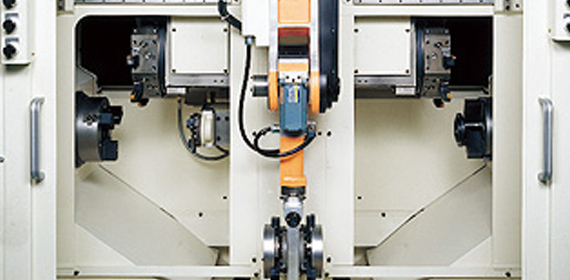 The swing arm robot reduces the amount of coolant and chip evacuation out of the machine since it travels inside the cover.
Auxiliary loader (option)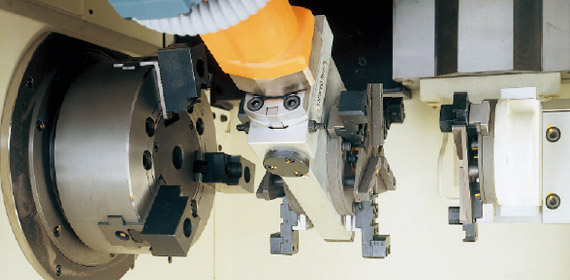 The auxiliary loader, which is equipped on the Z-axis slide, removes the machined work piece from the main-axis chuck. Next, the robot places a new work piece to the main-axis chuck and receives the machined work piece from the auxiliary loader.
Line up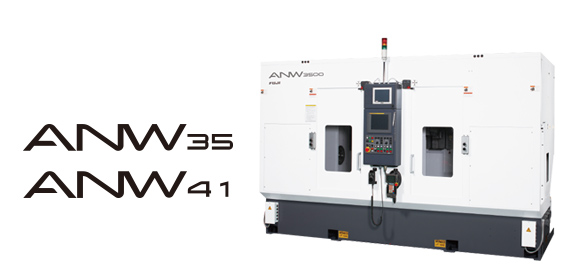 The machine type can be selected depending on the work piece size.