Products
FS4-31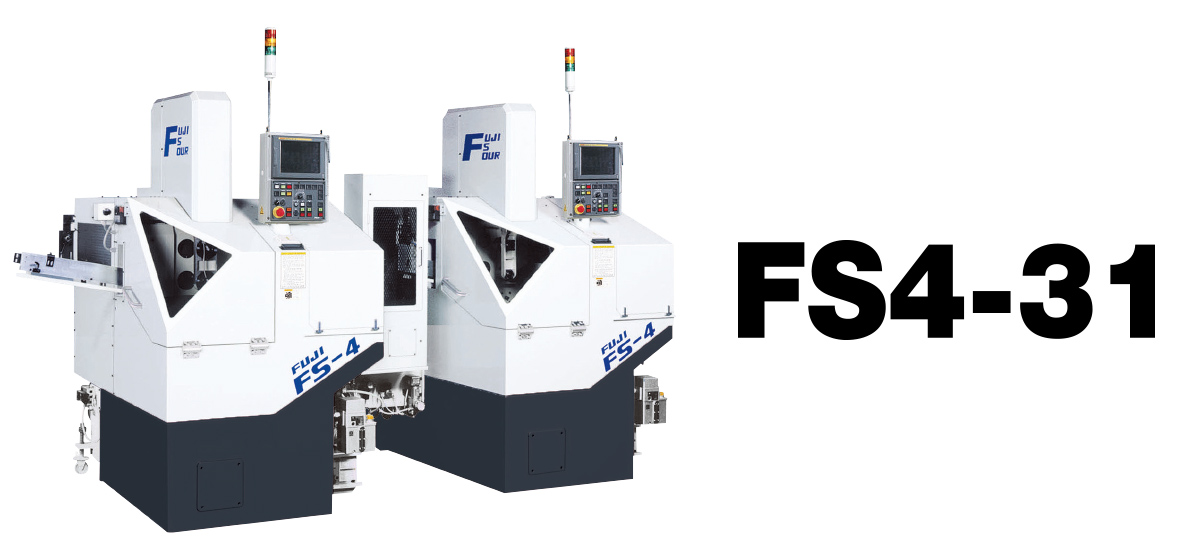 NC Single Purpose Machine FS4-31
This is a NC lathe with gang-tool tooling and a chute carrier that is suitable for mass production of ring-shaped work pieces. It has excellent productivity due to the high-power spindle motor and the high-speed robot.
Features
High speed robot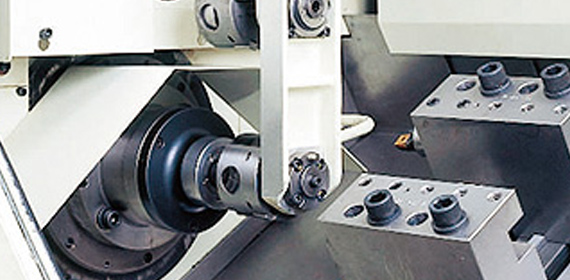 Cycle time is significantly reduced because non-stop loading allows work pieces to be mounted/removed without stopping the spindle.
Gang-tool tooling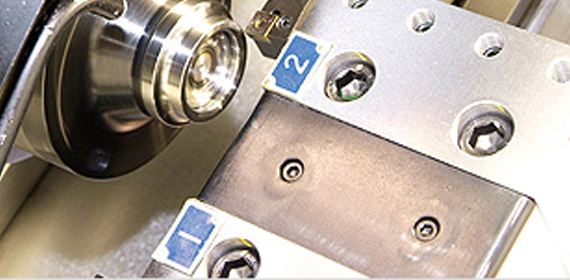 Gang-tool tooling reduces non-cutting time and increases rigidity, leading to an increase of tool life.