Products
HM34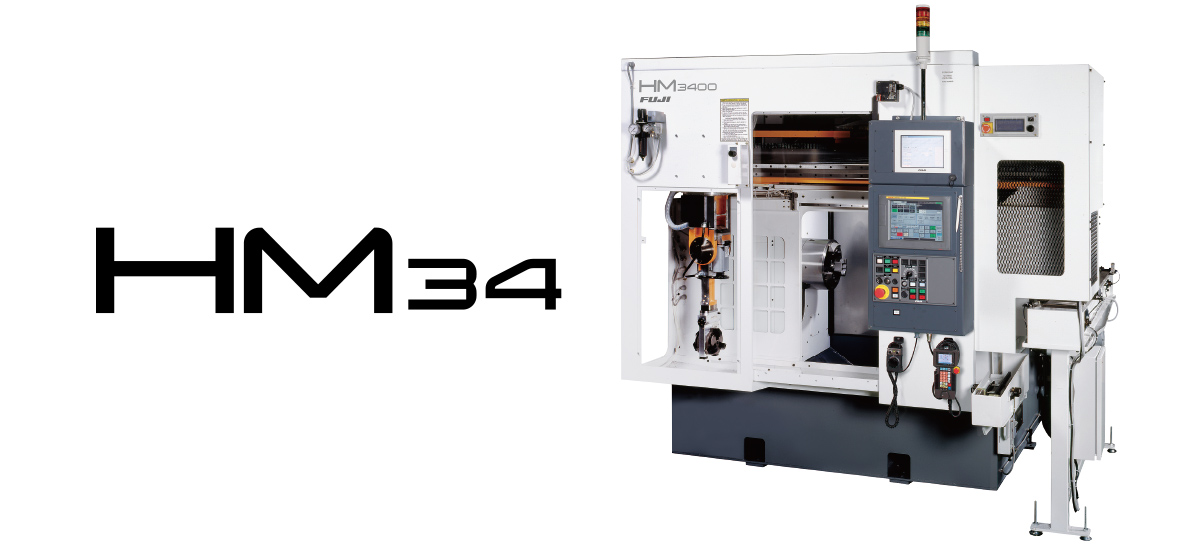 HM34 Milling Cell
This is a turret type milling cell, which can perform five-face machining. Because it is equipped with a robot, it can be easily connected to a NC lathe to create an automatic production line.
Features
Column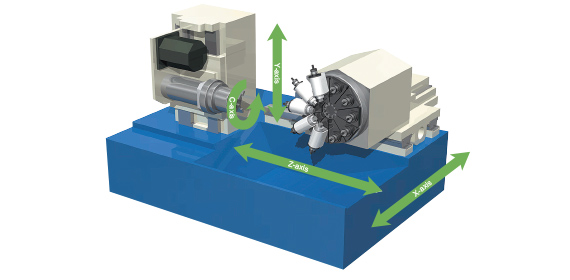 Five-face machining by 4-axis (X/Y/Z/C) control can be performed with one chucking.
Selectable from a swing arm robot or a gantry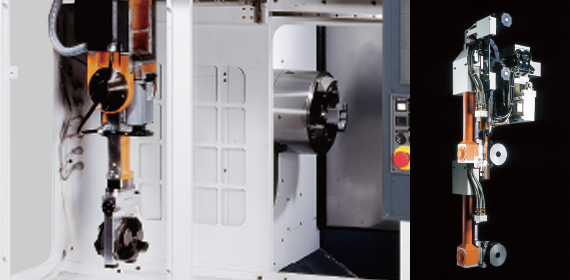 Selecting a swing arm robot or a gantry can make automation suitable for the line configuration possible.
Turret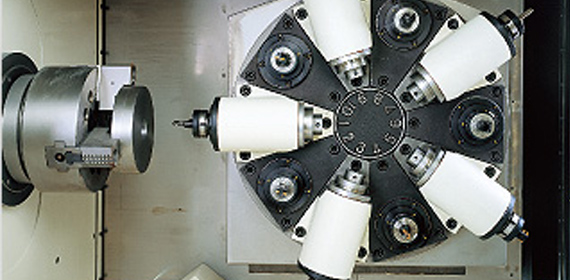 The number of turret positions can be selected from 6-position, 10-position, or 15-position according to the machining type. Not only radial and axial machining but also inclined-hole drilling and simultaneous two-hole drilling are possible.