NEWS
Renewal of exhibits at Fuji headquarters showroom
Products / Technologies / Exhibitions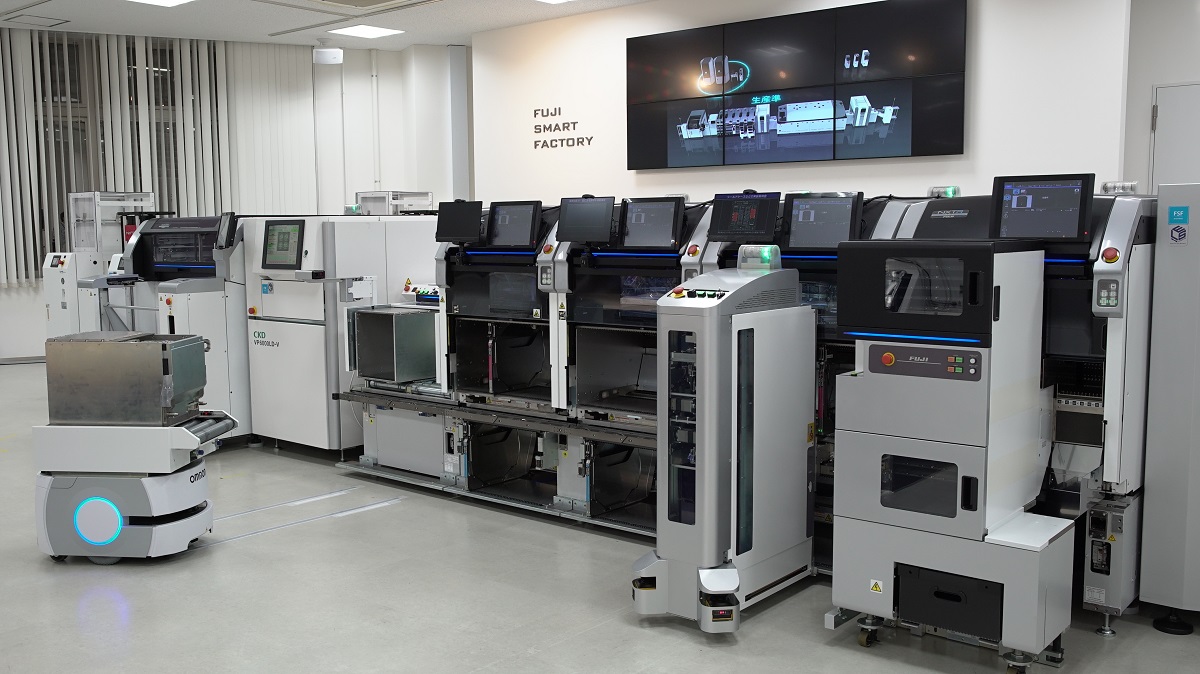 Manufacturing sites are undergoing a period of drastic change, with the pace of change accelerating as it is fueled by situations resulting from the Covid-19 pandemic. Production equipment is seeing stronger demand for high speed and accuracy than ever before. On top of that, there is a growing need for M2M and IoT-based information coordination technologies, unified visualization of data, and automation in production equipment.
In response to such a trend in the market, we have renewed our exhibits at the Fuji headquarters showroom, adding the latest models and solutions to our lineup.
Our showroom can be viewed online.
For further information and any inquiries regarding showroom visits or online tours, contact your Fuji sales representative.
Newly added exhibit highlights
Digital twin line
Fuji is developing machines and software aimed at the realization of digital twin that reproduces simulated production in the real world. This is a concept line that is constantly being upgraded to the latest specifications, featuring automatic feeder exchange for placement machines and automatic mask exchange for printers, and automatic material transfer by AGVs.
Smarter Factories with Digital Twin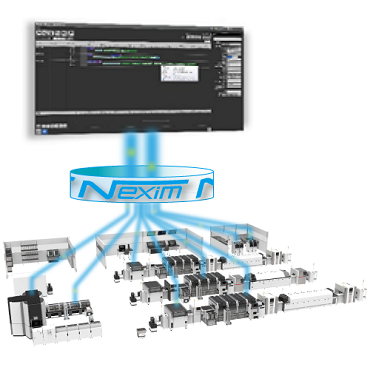 NXTR
This is a high-end model machine from the NXT series with faster placement and enhanced quality check function, handling larger conveyable panel sizes and supported part sizes to support various types of production ranging from small portable products and computers to automotive boards.
NXTR S model product page
NXTR A model product page
NXTR PM model product page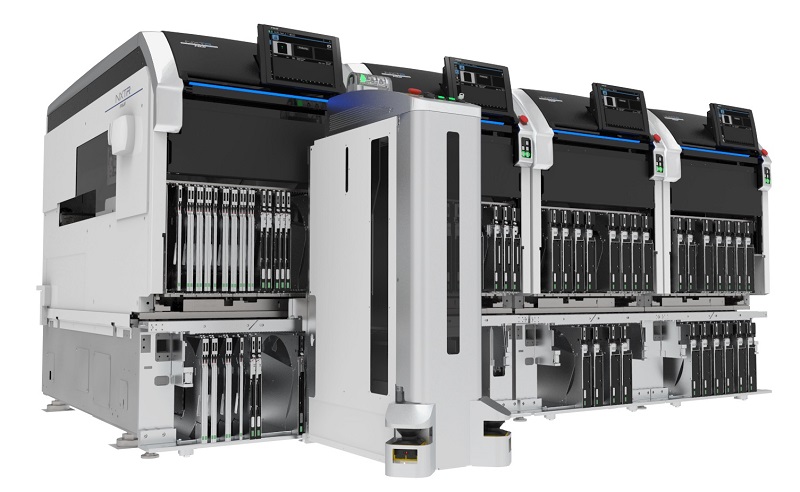 SmartWing SW-BA
Panel Assembly Robot Cell with a SCARA robot, automating panel assembly at low cost. It has a slim arm structure and can support tasks that require high accuracy.
SmartWing SW-BA product page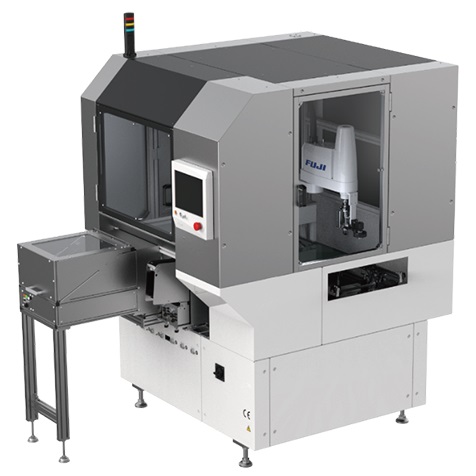 Fuji Smart Factory line
This is a placement line with functions for maintaining quality and productivity at a high standard in coordination with "FUJI Smart Factory members" partner companies.
Main functions
Batch automatic changeover for entire line
Feedback control by linking with inspection machines
Etc.
Other exhibits
Fuji Scalable Placement Platform - NXT III
Fuji Flexible Placement Platform - AIMEX IIIc
Modular Type Multi-purpose Automated Fabrication Machine - sFAB-D
Fuji Auto Inserter - sFAB-a(alpha)
Automated Part Warehouse - sTower ll
Automatic maintenance units
Mobility Support Robot Hug
Public Stocker System - Quist
Modular Production Equipment: DLFn